Feng Shui Practitioner Courses, Fengshui (Fen sui) Certification Classes, study all about Chinese Feng Shui wisdom. start a rewarding career, learn to become a consultant and give advice for business & home consultations.Qigong Qi Gong excercises.
"Without a doubt, the best Feng Shui training available today." Nancy Tsou, Former President of Feng Shui Society of Victoria
You're Invited to Attend:
"A World Leading Feng Shui Practitioner Course for FREE*"
Plus,You'll get the most unique stress & health scan, the most amazing, supernatural phychic reading for FREE ( A$2,000 Value)
(
*See "3 Different Enrolments" on this page for details.)
Hurry! Only 30 Seats Left. Call Now 1300 361 678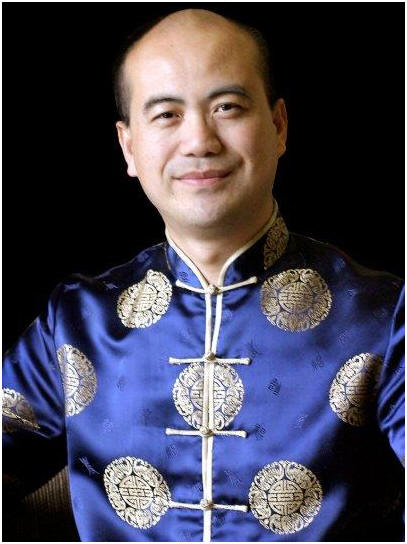 Master Feng: A World's Leading Feng Shui Master With X-Ray Ability
SEEN by MILLIONS on National Television
As a descendant of the Founding Father of Feng Shui – King Wen, and the Chief Advisor for the Richest Chinese: Li Ka-Shing's Shantou University Qigong Association in China, Master Feng - The world's only Master who has the gift of SEEING the Feng Shui energies, will teach you the most authentic Feng Shui in history. You will learn everything you need to know about Feng Shui.
You'll defy any doubts and critics, and you'll become a World Class Feng Shui Consultant in 3 Days! Simple, easy and fast.
Amazing life changing story on National TV - Today Tonight.
Raving fans from past graduates:
Amazing Presidential Prediction on TV
Master Feng is world's Only Feng Shui Master who has successfully predicted Four US Presidential Predictions and Australian Federal Elections, here is the one on TV:
By using his Feng Shui x-ray ability, Master Feng has predicted Obama's Win among 22 candidates, one year in advance on Australian TV, 10 Network. at that time, Obama was still trailing behind many candidates including John McCain and Hillary Clinton in polls.
What Others Say:
"I've read hundreds of books, attended many Feng Shui classes, which were held by many world famous Feng Shui Masters, but I was still confused until I met Master Feng, then everything became clear to me…" Dorothy Jackson, Sydney, New South Wales
"Master Feng is truly one of the greatest masters of all time." Australian Chinese Age
Which one do you want?
Do you want to use the most authentic Feng Shui wisdom to make a difference to your relationships, career, love, money and happiness?

Do you want to use a proven Feng Shui knowledge to make more money for your current business?

Do you want to become a world class Feng Shui Expert/Consultant and start a rewarding career in Feng Shui? You can be part of a growing industry, and rewarded both emotionally and financially through helping others change their lives for the better?
If you have answered 'Yes' to any of these questions, don't study any Feng Shui course until you attend the most unique Feng Shui course in the world(Assuming seats are still available).
7 Reasons Why You and family Friends Must Attend:
1. THE ONLY Feng Shui Practitioner course that covers ALL major schools of Feng Shui including the unknown truth about the Southern Hemisphere. Unlike most courses which only focus on 2 or 3 different types of Feng Shui, eg Flying Stars, Form School and Compass Feng Shui etc.
2. THE ONLY Feng Shui Practioner course that can teach you everything you need to know about Feng Shui to become a confident, competent and Feng Shui Practitioner in just 3 days due to our unique Accelerated Learning Process developed by Master Feng. It saves your time, money and effort.
3. THE ONLY course that gives you the most in-depth and complete picture for both Northern and Southern Hemispheres.
4. It eliminates confusion caused from different conflicting Feng Shui ideologies.
5. It is specially designed to comfortably meet the learning needs of both SLOW and fast learners.
6. THE ONLY course that takes you from being a Feng Shui novice to a World Class Expert effortlessly.
7. 80% of its unique wisdom is not available from any other source.
So rest assured, you will be enlightened, not confused; delighted, not disappointed.
Supernatural X-Ray ability on Inner Feng Shui:
*3 Different Enrolments
*Option 1: Book a Standard Seat (A $5695.00 Value):
Bring a notebook, pen and an open mind, and
You will receive:
1. FREE Day1 tuition - Be prepared for one day of the most lifechanging and mind blowing experience of Feng Shui tuition . (Valued at $1000.00)
2. FREE Standard Health Reading - with his phenomenal, supernatural x-ray ability, Master will give you an instant scan and verbal report on your stress, health and happiness ( Valued at $500.00)

3. FREE Standard Life guidance - The world's most insightful,accurate guidance of your life on any chosen area of your life, with X-Ray Phychic ability of Master Feng ( Valued at $500.00) (One Matter per attendee)
4. Unique opportunity: to attend Day2+Day3 for only $100 (Valued at $3695) . You are not obligated to attend Day2+3.
However, if you want to fully leverage this life changing experience, upgrade to a Premium or VIP Enrolment.
Option 2: Upgrade to Premium Enrolments
to Leverage this most amazing opportunity ( 10 Seats Only).
Only $1995 (A $10,000.00 value) per Enrolment.
As a Premium Enroment, You will receive all the benefits of Standard seat, plus:
Entire 3-Day Feng Shui Practitioner Intensive tuition ($ 4,000 value)

Premium Seating (A $500 value)

Premium, valueable Material - A special, comprehensive Course Material. (A $1500 Value - $1500 is not the value of paper and ink. It is the value of this unique life changing information which is not available anywhere else in the world. )

Prestige Certificate - A professional Feng Shui Practitioner Certificate - from the Master Feng Institute – So you can have the option of setting up your own Feng Shui Consultancy business if you so wish. (A $500 value)

Premium Health Reading - for up to 2 family members/friends ( Valued at $1000.00)

Premium Life guidance - Unlimited number of Matters, for up to 2 family members/friends ( Valued at $2000.00)
For $10,000.00 value, the fee is only $1995, Reserve your Premium Seat now.
Option3: (Recommend for the most value)
Upgrade to VIP Enorlment (10 Seats Left) to Fully Leverage This Once-In-A-life-Time Opportunity
Only $3695 (a $100,000.00 value) Per Enrolment.
As a VIP Enrolment, you will receive everything and the entire value of $10,000.00 in Premium Enrolment, plus:
Priority Seating ( A $500 Value)

$12,000.00 Feng Shui Consultations - You'll receive an In-Class Feng Shui Consultation for up to two properties. Master Feng will conduct Feng Shui Audit for your business site or house plan in the classroom as a case study. (Valued at $12,000.00)

VIP Health Reading - for up to 5 family members/friends ( Valued at $3000.00)

VIP Life guidance - Unlimited number of Matters, for up to 5 family members/friends ( Valued at $4500.00)

VIP Feng Shui Course Materials ( 2 different sets, valued at $2,000.00)

On Clients Referal List - You'll be on our Feng Shui consultants Referral List once you set up your Feng Shui business – (valued at $4000 )

Be part of Master Feng's inner circle:
1. It's like a 365-Day tuition- because you'll receive support from the most professional and dedicated post graduate support team, including Master Feng himself for one year. So you are not left to your own devices to succeed. Our post course support is designed as a safety net to give our newly graduated practitioners the extra confidence to take on Feng Shui jobs of any size. ( Valued at $10,000.00).
2. One Year Life guidance- means that any issue arises in your life, you can seek Master Feng's guidance - Valued at $15,000.00
3. One Year Business or your Feng Shui consultancy business support for any matters ( A $25,000.000)
As a VIP Enrolment, for $100,000.00 value, the fee is only $3695
At this low fee for such great value, we expect Limited VIP seating will be sold out quickly. First come, first serve — reserve your seat now.
"Just do it, because the results speak for themselves." - Sharon Lim, Doncaster East, Victoria
"Master Feng has provided me with the knowledge that has taken most practitioners over a decade and several courses to acquire. - Chris Papageorgiou, Angelic Power Feng Shui Consultancy Services.
Whatever decision you make, we appreciate you for attending this program and doing something great for yourself.
Iron Clad Money Back Satisfaction Guarantee for VIP/Premium Enrolment
If, by conclusion of the third day of the course, you are not satisfied with your purchase and you are not convinced this is the best and most comprehensive Feng Shui program you have ever attended and worth many times your investment, your full refund request will be honoured promptly and courteously! No questions asked!
Enrol Now and Change Your Life !
Due to space limitations, specially priced Premium and VIP seats are extremely limited. We will not be able to add more capacity once those gifted seats are gone.
Reserve your seat now and give yourself a chance to change your life for the better.
Tens of thousands of lives have been changed, it can change yours too!
If you want to take control of your life, reserve your seat at the Feng Shui Practitioner Course.
If you're worried about your health, love, money and career — reserve your seat at the Feng Shui Practitioner Intensive.
If your life is directionless and everything is spiralling downhill— reserve your seat at the Feng Shui Practitioner Intensive.
It's so powerful ... you have to attend this program to discover how incredible Feng Shui is for yourself. Don't miss out. This most enlightening, information packed weekend will change your life ... forever...
To How To Secure Your Seat
If you wish to attend Day 1 FREE tuition for an amazing experience:
Please email number of attendees , full names, email addresses, mobile numbers and city to qi@masterfeng.com or call 1300 361 678 .
If you wish to pay $100 for the value of $3695 to attend Day2+Day3
OR for VIP or Premium Bookings, Please: DEPOSIT or EFT : National Australia Bank, Account Name: MFI, BSB 083-054, ACCOUNT # 79 843 1423 , Please make sure your NAME is SHOWN as PAYEE. Email: qi@masterfeng.com or call to let us know once completed
Call Now to Avoid Disappointment
All seats are extremely limited, especially the VIP ( 10 seats) and Premium Seatings (10 seats). To ensure you fully leverage the Feng Shui Intensive Program and receive those extraordinary additional values, book your seat now.
Schedule 2015

Melbourne & Sydney:

Melbourne Feng Shui Practitioner Course:


8pm-9.30pm
Friday 11th December

3pm-9.30pm for Sat 12 and Sun13th December 2015,

Venue:
The Tudor, 1101 White horse Road Box Hill Victoria .

SYDNEY
Feng Shui Practitioner Course:

8pm-9.30pm
Friday 27th November,
3pm-9.30pm for Sat 28 and Sun 29 Novermber 2015,

Venue:
Y Hotel, 5-11 Wentworth Ave Sydney

Hurry! Only 30 Standard Seats, 10 VIP/Premium Seats . Call Now
1300 361 678
03 54 100 333
(24hrs, 7 Days)
This Feng Shui career Training and Qigong (Qi Gong or chi kung) Seminar from the Master Feng Institute is currently available in Melbourne, Victoria; Sydney, New South Wales; Brisbane, Queensland and Perth, Western Australia. Please enquire about our Seminars in some American cities eg. San Francisco, California, New York, USA - United States of America, London, UK United Kingdom. Students often travel to Seminar venues from many countries and cities including Kuala Lumpur, Malaysia, Singapore, British Columbia, Canada, as well as Darwin, Northern Territory; Adelaide, South Australia; Canberra, Australia Capital Territory and Hobart, Tasmania.